Heating & boiler breakdowns
At PGS Plumbers we understand that heating and boiler problems can often need immediate attention, but we also appreciate that most customers are concerned about costs. Our Gas Safe registered plumbing engineers are experienced troubleshooters for all boiler and heating repairs, and will always look for the most reliable solution at the lowest cost.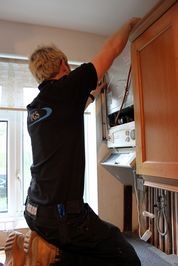 All boiler makes and models
Approved and supported by many manufacturers
All work guaranteed
Excellent London coverage
Emergency call out
Gas Safe registered
Expert diagnosis
Dedicated parts team
Improve the efficiency of your boiler
Free Advice & Quotes: 0203 674 1686

Guaranteed work
In order to give our customers total peace of mind, all the work we carry out is covered by our guarantee. Our engineers always complete a job sheet for every customer, this serves as your record of work that has been carried out and your guarantee. We aim to complete every job to your total satisfaction and our office based team are always available to take your call. If you experience further problems we're just a phone call away.
Unparalleled levels of service
We know how important it is for you and your family to have fully operational heating and hot water systems and so we are always standing by to help and advise customers. We also have a dedicated spare parts team with close links with most manufacturers and suppliers and we only use the best quality materials available at the lowest cost to you. Our dedication and resolve, along with our ongoing commitment to provide a reliable and friendly London heating repairs service, gives our customers all-important peace of mind at what can be a stressful time.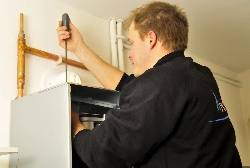 Improved heating performance
Of all the potential plumbing issues, central heating is often the one that causes the most worries for London homeowners, with a myriad of potential problems and the great inconvenience that can result if your system stops working. However, as well as fixing problems when they do arise, PGS Plumbers can advise you on what you can do to improve the efficiency of your system, reduce your energy bill, and identify potential issues early on, saving you time and money in the long run.
Finding a solution to every problem
In addition to heating and hot water repair work PGS Plumbers also carry out central heating installation and boiler replacement. If repairs appear not to be economically viable we will provide a detailed quote, without additional charge, for all required work, and you will always receive fair and honest advice. We have local installation engineers available at short notice so whatever problems present themselves you can look to PGS to come up with a cost effective and reliable solution.
When emergencies do arise, our London heating and boiler repairs specialists are readily available and if you call PGS Plumbers we will be able to arrange the dispatch of a qualified Gas Safe professional out to your home. So whether you need a plumber to fix an urgent problem, or simply to carry out routine maintenance and repairs on your system, always call PGS Plumbers to ensure the highest quality of service.
Contact PGS Plumbers today for free boiler and heating advice and quotes.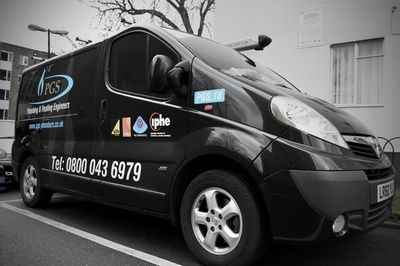 Call now for
free advice & quotes
0203 674 1686
Enter your details below
and we will call you back.
Book Online


Enter your

postcode


for availabilty and bookings

We accept all major credit cards

"Thanks for your fast, professional, and honest advice"


Julie, Hampton
"Great job, very impressed with speed and workmanship of the work done."


Mr Lowther, Sutton
"First class professional response and excellent service from Clive - well done."


Judy, Addlestone
"I have no hesitation in recommending PGS."


Julianna, Knight Frank
"I am very very pleased with your engineer...he seems to understand the system so well."


Mrs Keith, TW10
"Our clients and tenants have always spoken highly of PGS and the service provided."


Philip, Sweetings