Gas appliance installations, servicing and repairs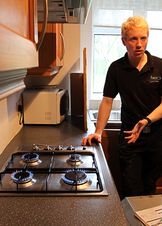 See also:
Gas safety certificates
Homebuyers reports

At PGS Plumbers our trained professionals are available to install, services and repair many different types of gas appliances. We are also able to install and repair gas pipework. It is important that you use a Gas Safe registered installer to ensure that the gas appliance and any required pipework have been safely fitted installed.


Contact us to discuss your gas work requirements 0203 674 1686
Gas appliances, when correctly installed and maintained, can be efficient, clean and economical. Your PGS installer will make sure that your appliance is correctly fitted and meets all relevant regulations, ensuring you are minimising the potential dangers that come with the incorrect installation of gas appliances.
We are qualified to carry out installations, repairs and servicing on the following types of Gas appliances:
Boilers and central heating systems
Heaters and fires
Hot water appliances
Cookers
Gas hobs
Other types of gas work that we carry out include the running and repairing of gas pipework, gas safety inspections and home buyer surveys. We do not however work on LPG or outdoor appliances.
Gas Regulati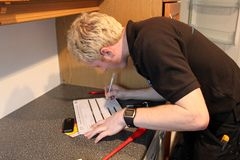 ons
A recent change in legislation requires that all new gas installations are logged with the local authorities. This is essential for when the time comes to sell the property or if you plan to rent it out. It is worth noting that not all engineers (even those that are Gas Safe registered) are qualified to make the required notification.
As a value added service, and potentially saving you a substantial sum of money, PGS Plumbers will always carry out this formality on your behalf.
Safety considerations
The proper installation and upkeep of the gas appliances in your home should be treated as a priority, and you should never consider installing a gas appliance on your own. The dangers of incorrect installation include gas leaks and carbon monoxide leaks. The former is fortunately easy to detect due to the smell, though is potentially extremely dangerous; the latter has no smell, colour or taste, and can be fatal if it goes undetected.
If you have any questions on the installation, repairs or servicing of gas appliances in your home, or you require further information on the services we have available, we're here to help - contact PGS for all your gas appliance requirements.
Call now for
free advice & quotes
0203 674 1686
Enter your details below
and we will call you back.
Book Online


Enter your

postcode


for availabilty and bookings

We accept all major credit cards

"We were both very pleased we had chosen PGS."


Mr Forge, Leatherhead
"They were kind, considerate and worked with a professionalism and care rarely seen in the workforce these days."


Mr Calderbank, SE19
"They are very nice men and I would thoroughly recommend your company to any of my friends if they need a new boiler."


Sheila, KT20
"Please extend my gratitude to your engineers, their professionalism is immensely appreciated"


Mr Mburaburirwe, TW13
"PGS engineers were remarkably efficient, we will be recommending PGS to family and friends."


Mr Bentley, New Malden
"Having been impressed I would have absolutely no problem in recommending your firm to others."


Mr Calderbank, SE19