Comprehensive home buyer reports
Most surveyor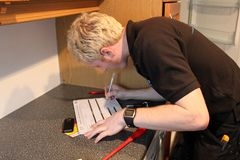 s and solicitors will advise their clients to have the gas and plumbing installations tested prior to purchasing a property. This will not only help the buyer make an informed decision, but if any defects are discovered the purchaser can be aware of the estimated cost of putting it right.
PGS plumbing and gas engineers are qualified to carry out gas safety inspections and certification for home owners and prospective purchasers.
Call for info & bookings: 0203 674 1686
The procedure and certification for testing the gas appliances is in the same statutory form as is used for landlord's certification, and includes inspection of all gas appliances, meter and visible pipework to confirm compliance with regulations and safe operation.
We will also check the property's plumbing pipework and installations so that we can advise you of any pre-existing or potential problems.
The home buyers report will detail:
The date the appliances were examined
Description and location of the appliances and flues
Recognition of and recording of any defects
An honest and independent assessment of the state of the gas appliances and plumbing installations
The estimated cost of rectifying any defects
Recommendations for work currently required and anticipated to be required in the future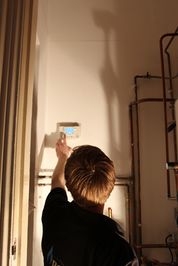 We will also carry out an official gas safety inspection and the following gas safety tests will be carried out to check that an appliance is safe to use:
Appliance operating pressure or heat input, or where necessary both
Correct operation of safety devices
Ensure adequate ventilation is available where required
Visual examination of the flue system
Where applicable, results of a flue flow test
Where applicable, results of a spillage test
Ensure flue termination is satisfactory
Check the appliance meets current standard
Your home buyers report will be emailed to you together will a digitally generated gas safety certificate.
For more information, or to arrange a visit from a qualified PGS plumbing and gas engineer, call us today.
Call now for
free advice & quotes
0203 674 1686
Enter your details below
and we will call you back.
Book Online


Enter your

postcode


for availabilty and bookings

We accept all major credit cards

"They are very nice men and I would thoroughly recommend your company to any of my friends if they need a new boiler."


Sheila, KT20
"First class professional response and excellent service from Clive - well done."


Judy, Addlestone
"Having been impressed I would have absolutely no problem in recommending your firm to others."


Mr Calderbank, SE19
"We were both very pleased we had chosen PGS."


Mr Forge, Leatherhead
"I was very satisfied with the quality of workmanship. Give my thanks to those involved."


Nick, Teddington
"The job was done in an efficient and timely manner."


Andrew, Chelsea