Landord gas safety certificates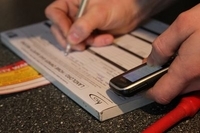 PGS Plumbers are available to issue gas safety certificates at short notice. We regularly work on behalf of landlords and are happy to liaise with tenants and fit in around their plans. We also have the capability to produce gas safety certificates in digital format and can usual have them emailed to the customer on the same day. It is a legal requirement for landlords to have all the gas appliances in a rented property safety-tested every 12 months by a Gas Safe registered engineer.
Update: Gas Safe regulations are changing. Flues hidden within ceiling and wall voids now need inspection hatches to be installed. Read more about flues in voids here. You can also read more on the HSE website.
Gas safety certificates cost £90 (+ VAT) for up to two appliances. Checks on additional appliances are charged at £25 (+VAT) each. Property managers and other bulk buyers should contact us to discuss discounted pricing.
For bookings please call: 0203 674 1686
Our local Gas Safe registered engineers are qualified to carry out gas safety inspections and issue certificates. If the appliance requires repairs or servicing, we will provide you with a quotation and the work can often be carried out during the same visit at a reduced cost.
Upon completion of all necessary safety checks you will be issued with a certificate. This certificate will be proof that all appliances are safe to use; a copy will need to be given to your tenant within 28 days of being issued and you will also need to retain a copy for two years from this point.
Safety inspections tests include:
Full system soundness test to confirm no gas leaks in property
Appliance check for gas soundness
Standing and working pressure check
Burner pressure/gas rate checked against manufacturer's data plate/manual
Ventilation check
Flue flow test to ensure removal of products of combustion
Ensuring satisfactory operation of all flame failure devices
Checks for any installation defects that don't comply with current regulations
Investigation into any evidence of unsafe operation and report to the responsible person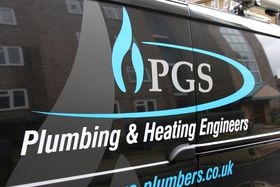 Failure to produce valid gas safety certificates can result in prosecution, and can also invalidate your property insurance, which in turn means you may be liable for potentially expensive civil claims. The landlord is responsible for this aspect of their tenants' safety, and if non-compliance were to lead to a death from carbon monoxide poisoning, the landlord could be charged with manslaughter.
If you are a landlord or property manager requiring gas safety inspection services call PGS Plumbers for information and bookings.

Call now for
free advice & quotes
0203 674 1686
Enter your details below
and we will call you back.
Book Online


Enter your

postcode


for availabilty and bookings

We accept all major credit cards

"We were really impressed by the speed and professionalism shown by all of the pgs plumbers."


Sarah, Blackheath
"Tom turned up exactly on time, gave a clear explanation and then rapidly fixed it."


Mr O'Dwyer, SW4
"You are all truly amazing with efficient and courteous staff"


Mrs Tutton, New Malden
"Everything went smoothly and to time and it was great to have such professional people to deal with."


Mr & Mrs Watkins, KT2
"PGS have been nothing but professional, pleasant and a delight to talk to."


Mrs Peak, CR5
"I am very very pleased with your engineer...he seems to understand the system so well."


Mrs Keith, TW10