Twickenham Plumbers: 0203 370 0066
Finding a plumber can be difficult. Residents in Twickenham need a reliable and trustworthy plumber that they can rely on time and time again and this is where PGS Twickenham plumbers come in. Our Twickenham plumbers are based in the local area and are able to tend to all plumbing and heating jobs rapidly.

Our team of elite plumbing and heating engineers take pride in the work they complete, specialising in all general plumbing work, repairs and installation of boilers and a vast range of landlord services to name the least. We take on all domestic plumbing and heating jobs no matter the size.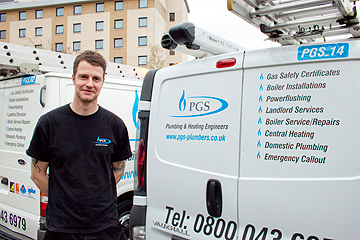 We have a dedicated team in our call centre to help diagnose the work that needs to take place before an engineer arrives. We specialise in the following jobs:
All plumbing, heating and domestic gas work
Boiler installation/repair
Gas Safe inspections
Emergency Water leaks and burst pipes
Blocked drains
Powerflush
Bathroom installation
Plumbers and Heating Engineers in
Twickenham, TW1.
Call us: 0203 370 0066
All PGS Plumbers and Heating engineers are fully Gas Safe registered. The Gas Safe register is a government approved list of qualified and safety-trained engineers who are legally allowed to work on Gas appliances.

This means that our engineers are fully up to date and practise the latest in gas safety regulations.

Our Twickenham based plumbers are available for emergency call outs, making sure PGS Plumbers come to rescue your plumbing or gas related emergency.
Plumbers on call 24/7
Call now for
free advice & quotes
0203 370 0066
Enter your details below
and we will call you back.
Book Online


Enter your

postcode


for availabilty and bookings

We accept all major credit cards

"I would certainly have no hesitation in recommending your team to anyone."


Mrs Magill, Chertsey
"We have found PGS to be responsive and reliable when carrying out work on behalf of our clients."


Louise, property manager
"Many thanks again Nick for a wonderful service."


Suzanne, Wandsworth
"I was pleased with the professional service provided by your company."


David, KT8
"Thanks for your fast, professional, and honest advice"


Julie, Hampton
"I'd just like to say I was very happy with the plumber's work and the good honest advice he gave."


Jason, Tadworth